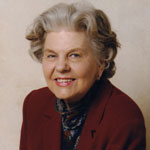 New Foreword to Indiana University Press edition of The Fighting Pattons.
by Joanne Holbrook Patton

Over the years since The Fighting Pattons was first published in 1997, and particularly since my husband died in 2004, I have come to value this book more and more as a sound comparative of its two subjects — but most especially for its allowing my husband to speak for himself. This book is and will always be the nearest thing to my husband's autobiography.
Thanks to Brian Sobel's respect for the person, my husband, George, was given the opportunity to share as fully as he was able his personal history and his views on subjects that mattered to him.
When Brian broached the subject of a book, George was mending from orthopedic injuries and surgeries, but he was still clear of mind, so Brian wisely tape recorded George's thoughts as he walked the trail of history. While encouraged to review events and communications he had shared with his father, George also was allowed by the author to review in depth the experiences of his own career-events shared with his soldiers, not his father's.
What has made this presentation all the more valuable is that Brian Sobel, while appropriately interpreting and commenting from his author's perspective, has had George's words italicized in print, so there is never any doubt when he is speaking. As a result, this real person emerges from the pages-truly bringing himself to the reader.
Moreover, Brian is able to bring us new appreciation for the Patton we thought we knew-but whom we now can see as the "real person" he was to his son. Both "Fighting Pattons" and their legacy are well-served by this fine work. Thank you, Brian Sobel.
---
Excerpt from the Original Foreword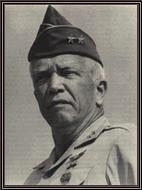 by Major General George S. Patton (Ret.)
Brian Sobel, as author of The Fighting Pattons, has done a fine piece of work, putting into perspective the life experiences of a father and son who shared a love of the Army career, though they served in very different times and circumstances... In his book, Brian Sobel has let me travel the old roads, enjoying the recollections of past comrades, many now in retirement or gone to their rewards... I consider that he has done an excellent job of interpreting my experiences of command, with special attention paid to both the Vietnam conflict and the Korean War. I believe that he has done his utmost to be accurate, candid, and fair without being boring or prejudicial...(He) has taken our history and spun an excellent yarn, gathering into it many of my own experiences in my Army assignments, weaving in some of the characters I had the privilege of meeting or knowing... He has included them appropriately and described them with caring skill.
Although this book is Brian's, as its subject, I appreciate his letting me acknowledge some of the people who encouraged me to let him write it and to grant him the interviews and assemble the materials he would require. My wife, Joanne, ranks first among this group. Our daughters Mother Margaret Georginia Patton, O.S.B., and Helen Patton Pluscyyk, and our sons, George Patton, Jr., Robert Holbrook Patton, and Benjamin Wilson Patton, cheered the effort on and made me feel it was work worth supporting.
Brian Sobel made it so.