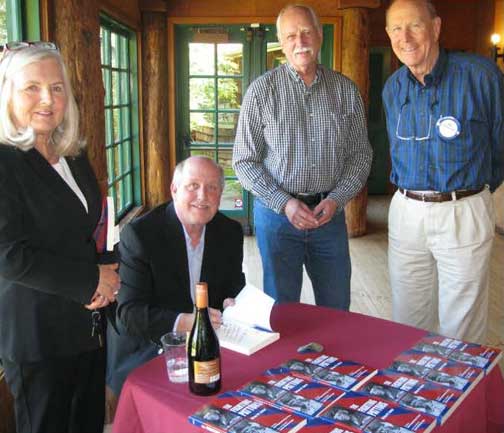 Brian Sobel recently spoke to the Mill Valley, California, Rotary Club recounting the generations of the Patton family and their contributions to the military leadership of the United States. While no members of the Patton family are now in the military, the family remains engaged with veterans groups providing support to the men and women who have served our country.
---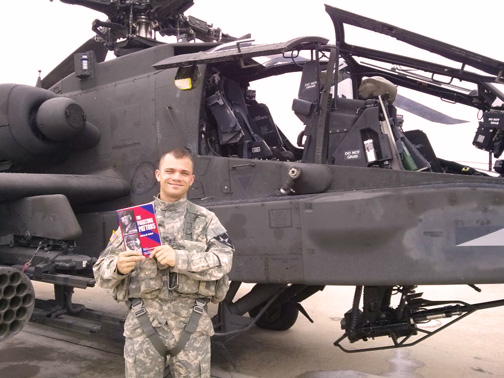 We received this picture of Chief Warrant Officer 2 Robert Hodgson who is currently serving in South Korea holding his copy of The Fighting Pattons in front of an Apache helicopter.
---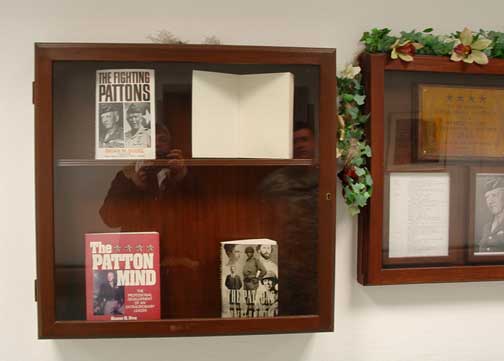 An earlier edition of The Fighting Pattons was included in a display outside the room where General George S. Patton Jr., died in the hospital in Heidelberg, Germany, December 21, 1945.
---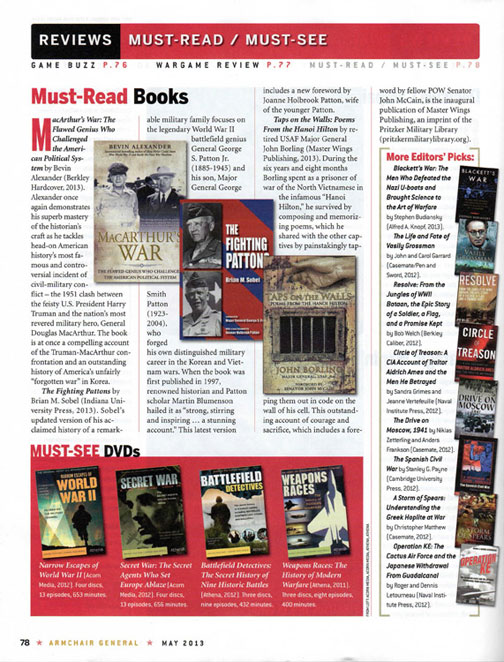 The Fighting Pattons was highlighted in the review section of Armchair General in May, 2013.
---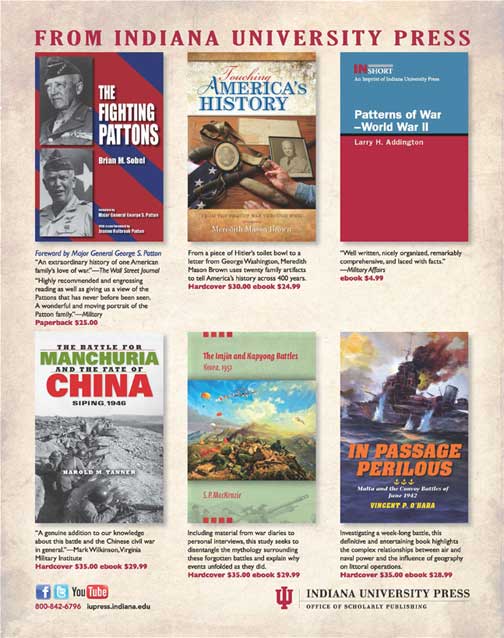 Indiana University Press featured The Fighting Pattons in the advertising for its spring editions this year.
---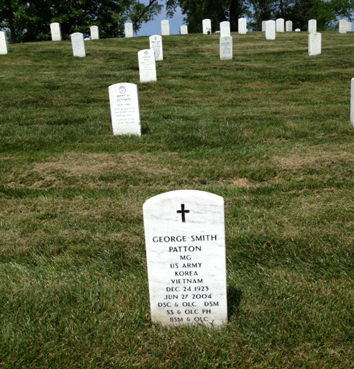 Grave site of Major General George Smith Patton, section 34, in Arlington National Cemetery.
---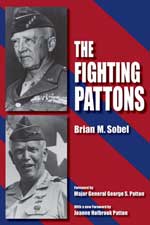 The Fighting Pattons was reissued with a new cover in April, 2013.
---